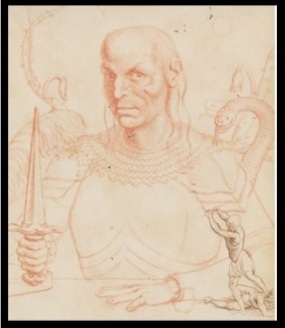 A darach is an evil
Druid
, one who has abandoned his life's oath of following and keeping the balance of nature.
This corrupted individual will channel his or her affiliation and understanding of nature itself in the name of obtaining power, and pursuing their own worldly passions and nefarious goals. In Gaelic, "darach" literally means "dark oak."
A darach will commit murder, human sacrifices, or call upon animals to sacrifice themselves so to imbue the individual with powers. As they fall more and more into their maliciousness, the once benign druid practioner's appearance will become deformed, inhuman.
Series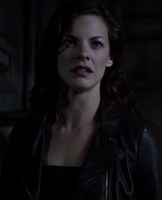 Jennifer Blake
turned from an
emissary
after
her alpha
Kali
nearly killed her. Jennifer swore vengeance on Kali and all of
the Alpha Pack
.
Tapping into the laws of nature, Jennifer called upon the sacrifices of animals, and throughout Season3A, ritualistic murders to imbue herself with an arsenal of powers - telekinesis, mind control, super-strength, healing power, psychic abilities and most prominently glamour.